We currently have 2 ways to connect to CumbriaCQ via our own talk groups using DMR over Openspot or PiStar / MMDVM etc.
Which ever route you use, it will be connected solely to cumbriaCQ network ONLY. No traffic from the other networks will be played over cumbriaCQ
Route 1 can be setup via CQ-UK Servers.
Route 2 can be setup via the Extended Freedom Networks DMR Server
BOTH USE TALK GROUP 89134 which matches our WiresX and YSF Servers.
Instructions below

---
ROUTE 1 – Using CQ-UK DMR Server

Please use the following code in Options =
DMR MASTER: FreeSTAR_CQUK
OPTIONS: TS2_1=89134;
W0CHP-PiStar-Dash (WPSD)

via CQ-UKs DMR Servers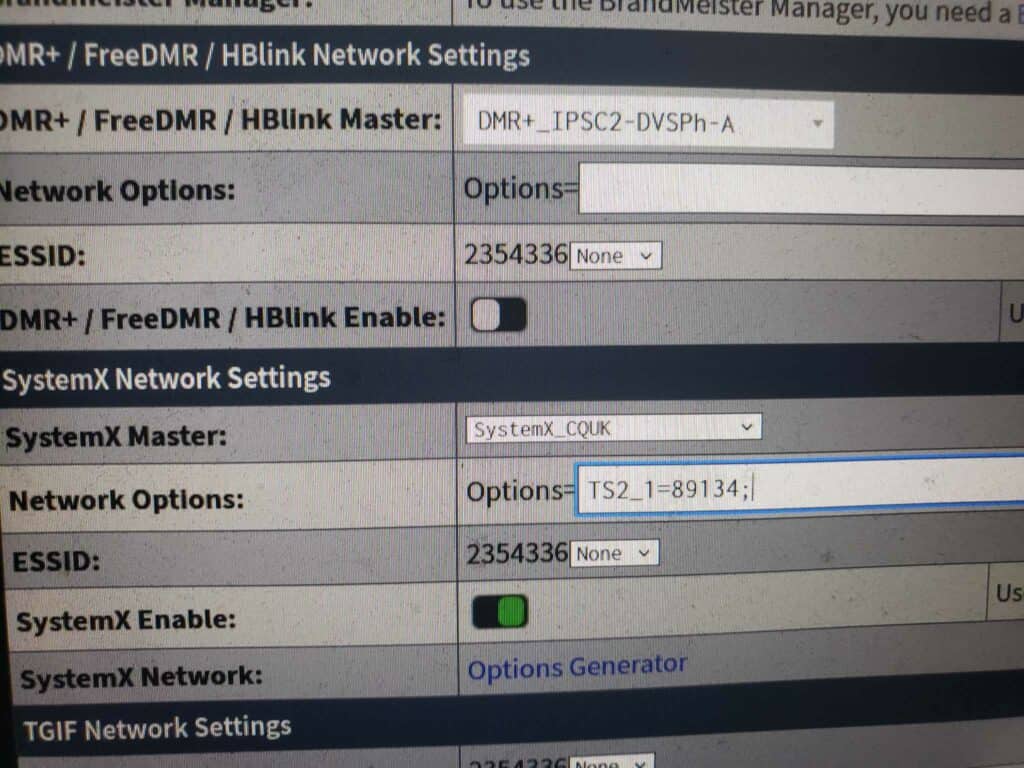 DMR+ MASTER: DMR+_IPSC2-DVSPh-A
SYSTEMX Master= SystemX_CQUK
SYSTEMX Network Settings: Options=TS2_1=89134;
---
Route 2 – Using the Extended Freedom Networks, DMR Server
DMR MASTER: FD_GB_XFreedom_Net
OPTIONS: TS2=89134;
Both networks have really good audio quality to our network. Use either network. You can also set the talk group on your DMR radio and just connect to the DMR Master without using the options section.